There are a large number of commercial drivers on our streets and highways in the Charlotte area. While most commercial drivers are courteous and professional, others put the rush to make a delivery ahead of safety, the rights of other drivers and common sense. Commercial vehicle accidents can occur when drivers of these vehicles fail to uphold their professional duty of care to drive safely, but they can also occur due to the actions of other nearby drivers.
At Ayers, Whitlow & Dressler in Charlotte, North Carolina, we know how accidents involving delivery trucks, tow trucks, garbage trucks, taxis and commercial vehicles can shatter people's lives. Our lawyers represent the injured and their families. We offer a free initial consultation to discuss your case.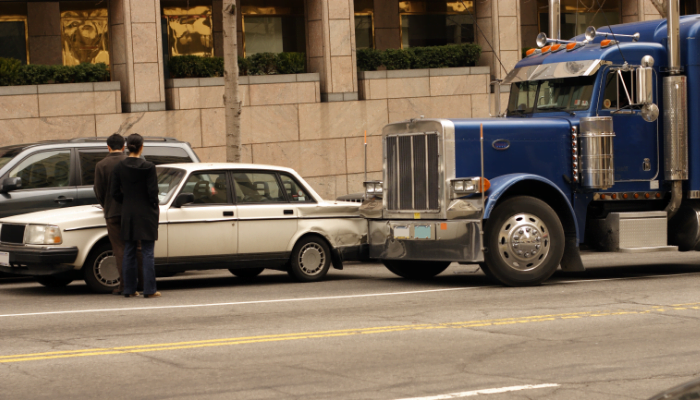 WHY DO I NEED A CHARLOTTE COMMERCIAL VEHICLE ACCIDENT ATTORNEY?
Navigating any civil claim for damages is much easier with reliable and experienced legal counsel supporting you. While fault for your recent commercial vehicle accident may seem clear at first, there are many unpredictable factors that may arise during your case and complicate your ability to secure compensation for your damages. Determining liability for commercial vehicle accidents isn't always straightforward, and North Carolina upholds a pure contributory negligence rule. This means that if an investigation shows a plaintiff to be just 1% at fault for causing their damages, they lose the right to seek recovery from a civil claim against a defendant.
If you attempt to handle your case on your own, you could make mistakes with court filings, miss important deadlines, or fail to acknowledge claimable damages. Additionally, even if you do successfully manage your case on your own you would need to do so while also managing your household and recovering from your truck accident injury. Ultimately, hiring an experienced Charlotte commercial vehicle accident lawyer makes handling your situation much easier. You can rest and recover with peace of mind while your attorney handles your legal affairs on your behalf.
An experienced Charlotte commercial vehicle accident attorney is not only more likely to succeed with your case than you would be on your own, but they are also more likely to maximize your recovery. Ayers, Whitlow & Dressler have years of experience guiding clients through all types of personal injury cases, including difficult cases involving unclear liability and extensive damages. We're ready to put this experience to work for you.
WHAT DOES A COMMERCIAL TRUCK ACCIDENTS LAWYER DO?
When you choose Ayers, Whitlow & Dressler to represent you in a commercial vehicle accident claim, you can rely on our team to provide several valuable legal services. First, we'll help you determine liability for the accident. Our team can secure traffic camera footage, vehicle computer data, and cell phone records that may assist us in proving liability for your accident. We can also review the police report for the incident and determine if there are any issues concerning liability. Next, we'll assist you in calculating the full scope of the damages you can include in your claim. Many personal injury clients are surprised to learn the true potential values of their cases once they have experienced legal counsel on their side.
You can depend on your truck accident attorney to provide you with responsive updates as your case unfolds. If you encounter roadblocks in your case, your legal team will help you make informed decisions and maximize your recovery. Every commercial vehicle accident case is unique, and it is essential to find an experienced Charlotte commercial vehicle accident lawyer with the experience, flexibility, and resources you need to approach your case with confidence.
Causes Of Commercial Vehicle Accidents
Commercial vehicle accidents usually involve some type of negligence on the part of the driver or his or her employer. Common causes of accidents include:
Speeding. Exceeding speed limits means less time and distance to slow down or stop when necessary. Large trucks require much more stopping distance than smaller passenger vehicles, so speeding is especially dangerous for large commercial vehicles.
Running red lights. An oversized truck barreling through a red light is extremely dangerous for cross-traffic. A "T-bone" accident can be dangerous even when smaller vehicles are involved, but this type of collision with a truck can result in catastrophic injuries.
Driver fatigue. Unfortunately, many truck drivers push themselves to work too long without rest. Driving while fatigued can be just as dangerous as driving under the influence of drugs or alcohol.
Use of drugs, such as amphetamines, to stay awake. Consumption of certain substances is illegal behind the wheel. If a driver causes an accident because they took illicit drugs to stay awake, they will not only face civil liability for any damages to others but also criminal prosecution. These drivers will likely lose their Commercial Driver's License (CDL).
Unsafe stops. Large trucks require adequate time and distance to stop. Failure to stop correctly can easily lead to serious accidents.
Employers may also be liable for issues such as:
Improper hiring and supervision. Trucking companies are responsible for ensuring their employees can handle their job duties safely. They typically must arrange training and supervisory hours for newly hired drivers.
Improper maintenance. Commercial vehicles spend more time on the roads than most other vehicles, so they have higher maintenance needs. Improper maintenance can lead to critical failures on the road that cause accidents.
Pay policies that encourage drivers to put speed ahead of safety. Trucking companies sometimes enforce irresponsible pay policies that encourage drivers to complete routes as quickly as possible. The company can easily incur liability for any accidents their drivers cause due to this type of reckless incentivization.
VICARIOUS AND THIRD-PARTY LIABILITY
Charlotte truck accident cases are often more complex than standard motor vehicle accidents due to the legal concept of "vicarious liability." This term applies whenever one party bears liability for the actions of another party, typically an employer that bears fault for the actions of its employee. For example, you might think that the driver of the truck in your accident is responsible for your damages. However, if their employer was negligent in hiring practices, failed to conduct a background check on the driver, or failed to ensure the driver was capable of safely handling their route before assigning it to them, the employer may also face liability for your damages.
It's also possible for a third party to cause a commercial truck accident. If another driver is reckless, intoxicated, or negligent in any way that causes an accident with a commercial vehicle and your vehicle, the third party is liable for any and all resulting damages. Due to the size of most commercial vehicles, many accidents involving large trucks lead to damage to multiple vehicles and injuries to the occupants of those vehicles.
Our personal injury lawyers have the experience to investigate commercial vehicle accidents to uncover evidence of wrongdoing by the driver or his or her employer. We also have the litigation skills necessary to hold large companies and their insurers accountable for the damage they cause.
DAMAGES IN YOUR COMMERCIAL VEHICLE ACCIDENT CLAIM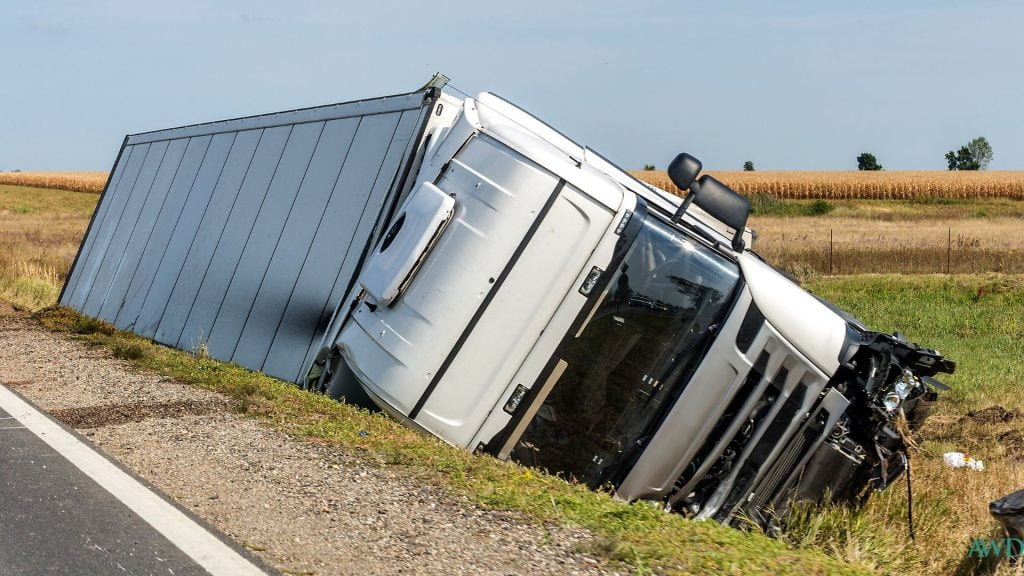 North Carolina state law allows the plaintiff in a personal injury claim to seek compensation for any and all damages caused by a defendant's negligence or intentional misconduct. Your legal team will carefully review your situation and help you calculate the damages you can seek in your claim. Economic damages commonly listed in commercial truck accident claims include:
Medical expenses. A personal injury plaintiff has the right to secure compensation for their immediate and future medical expenses resulting from the accident. This can include hospital bills, ambulance fees, and prescription costs. However, if the plaintiff suffered severe injuries that demand ongoing treatment, the defendant is liable for any long-term medical expenses the plaintiff incurs, as well.
Lost income. A commercial vehicle accident can cause injuries that take a long time to heal, and the plaintiff may be unable to work during their recovery. You can hold the defendant accountable for your lost income during recovery. Additionally, if you cannot return to work due to a permanent disability from your accident, you can recover compensation for lost future earnings as well. Your legal team will help you calculate the wages you would have reasonably expected to earn until retirement had your accident not happened.
Property damage. You have the right to seek compensation for repair and replacement costs of any personal property damaged or destroyed in the commercial vehicle accident.
The defendant's auto insurance policy may provide some coverage for these economic losses, but there is no guarantee that an insurance claim will be enough to fully cover your damages from a serious accident. Ayers, Whitlow & Dressler can represent you before insurance carriers, helping you draft your demand letter for coverage and reducing the chance of experiencing unfair pushback against your claim. When insurance isn't enough to fully compensate your damages, our team will help you compile a personal injury claim against the defendant responsible for your damages.
PAIN AND SUFFERING IN NORTH CAROLINA
North Carolina's personal injury laws also allow plaintiffs to seek financial compensation for noneconomic damages. If your accident caused painful injuries, you have the right to seek compensation for pain and suffering. The average person may not know how to determine a fair amount to include in their claim. However, personal injury attorneys can use several methods to determine reasonable pain and suffering compensation for their clients.
If the plaintiff is likely to recover completely from their injuries with time and effective treatment, their attorney could seek "per diem" compensation that awards a specific amount of compensation for each day until the plaintiff reaches maximum medical improvement. When a plaintiff's injuries are more severe and they face permanent medical complications or disabilities, larger lump sums are typically more appropriate. Truck accident lawyers may multiply your claimed medical expenses by two to five to reflect the severity of your situation. It's common for pain and suffering compensation to form the bulk of a plaintiff's overall recovery from a personal injury claim.
WHAT DO LAWYERS LOOK FOR IN TRUCK ACCIDENT CLAIMS?
Determining liability for your damages is the first step toward recovery in any personal injury claim. Hiring an experienced Charlotte commercial vehicle accident lawyer is the best way to accomplish this, and your legal team can use several methods to help you establish responsibility for your damages. Your attorney will likely want to review the police report from your accident. This report will include the responding officer's findings from the accident scene, their initial interpretation of the cause of the crash, and any statements taken from witnesses and drivers involved in the collision.
Your attorney may look for physical evidence that can support your case, such as recordings from any traffic cameras that captured the accident. When it comes to determining the truck driver's liability, your attorney may seek copies of their employer's company policy and hiring record. They may evaluate whether the driver was property vetted and trained to handle the commercial vehicle in question.
Ultimately, every commercial vehicle accident case will involve unique details. Some of these cases can take quite a long time to resolve. However, when you choose Ayers, Whitlow & Dressler to represent you, we'll work quickly to help you secure the evidence you need to establish liability and prove the full scope of your claimable damages.
HOW MUCH DO COMMERCIAL VEHICLE ACCIDENT LAWYERS COST?
If you are already struggling with expensive damages like medical bills and lost income, it's easy to feel uncertain about hiring an attorney to represent you in a commercial vehicle accident lawsuit. The team at Ayers, Whitlow & Dressler understands that most victims of commercial truck accidents will not have the financial flexibility to pay hourly legal fees out of pocket. That's why we provide a contingency fee billing policy for our clients.
A contingency fee is a predetermined percentage of your case award, and we only collect it if we win your case. Before you sign anything agreeing to our representation, we'll carefully review the details of your case, let you know the potential total compensation you could receive if you succeed, and explain our contingency fee. There are no upfront costs for your legal representation from our firm, and no surprises when it comes to the final amount of your legal fees.
Contact A Charlotte Truck Accident Attorney
If you or a loved one has been injured in an accident involving a commercial driver, trust your case to the lawyers at Ayers, Whitlow & Dressler. Call 704-594-4317 or contact us online to schedule a free consultation.
We accept personal injury cases on a contingent fee basis. We only collect attorney fees if we obtain compensation for you.