We place a great degree of faith in our doctors. For the most part, that faith is rewarded with effective treatment. When people are injured because physicians and other health care professionals fail to provide care that meets the appropriate standards, they need to hold the medical professionals accountable for the harm they have caused.
Uncovering the evidence necessary to support a claim of medical malpractice requires a thorough investigation to sift through the volumes of medical records and find clear indicators of deviations from accepted standards of medical care.
Attorney Brett E. Dressler has the skills and experience to help you hold physicians and other health care professionals responsible for the injuries they have caused. He has an AV Preeminent* rating from Martindale-Hubbell's peer review rating system and has also been named in the Rising Stars list of Super Lawyers in Texas and North Carolina in personal injury litigation and business litigation, respectively.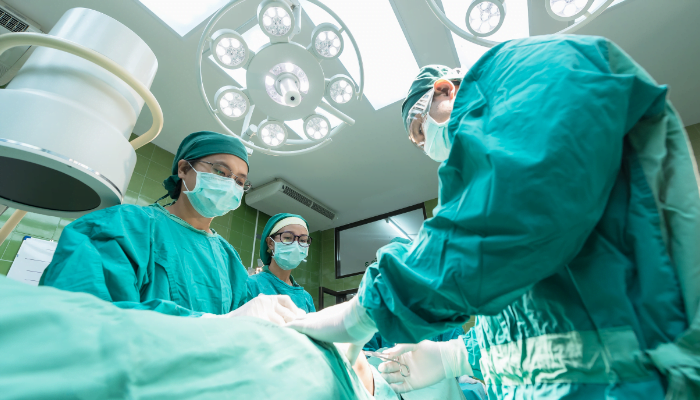 WHY DO I NEED A CHARLOTTE MEDICAL MALPRACTICE ATTORNEY?
If a doctor or other medical professional harmed you during the course of treatment, and the resulting damages seem perfectly clear, the associated claim can seem straightforward as well. It's understandable for you to wonder whether you can handle your claim on your own to save money on legal fees. However, no matter how straightforward a case of medical malpractice might seem at first, it's vital to understand that these cases involve many complex legal mechanisms.
The average person with no formal legal training would be unlikely to navigate a malpractice case without tremendous difficulty. Additionally, even if a plaintiff succeeds with a medical malpractice claim without legal counsel, they would be unlikely to uncover every avenue of compensation available to them. Ultimately, they risk settling for less than they rightfully deserve.
If you were to attempt to handle your medical malpractice claim unassisted by legal counsel, you would need to not only meet extremely strict filing requirements and other procedural standards with the court, but also accomplish these things while managing the aftermath of your injury. Do not make an already difficult situation even worse for yourself or your family. Hiring an experienced Charlotte medical malpractice attorney will allow you and your loved ones to focus your energy on recovery and managing your household while your legal team builds your case on your behalf.
Ayers, Whitlow & Dressler provide meticulous, responsive legal counsel for each of our valued medical malpractice clients. These cases often involve complex legal statutes and terms that the average person may not fully understand. Our goal is to minimize your uncertainty as you approach your medical malpractice claim and help you make informed decisions as your case unfolds. Hiring the right legal team to handle your claim will significantly improve your chances of securing a favorable outcome and the compensation you and your family need to recover.
Let Us Help You Recover The Compensation You Deserve
At Ayers, Whitlow & Dressler, we are committed to helping the victims of medical malpractice secure the compensation they will need to support them through their recovery. We know how complex medical malpractice cases can be, and we have the experience necessary to help you protect your rights and effectively pursue full compensation for your injuries. Attorney Brett E. Dressler has been fighting for the rights of his clients for more than 15 years.
Our firm leverages this experience in every medical malpractice claim we represent. We'll carefully review the details of your claim and your damages to help you maximize your recovery. Before consulting with our firm, many plaintiffs do not realize how much their claims are potentially worth. A successful medical malpractice claim can potentially yield both economic and noneconomic damages for the plaintiff.
WHAT DAMAGES ARE INVOLVED IN A MEDICAL MALPRACTICE CLAIM?
Economic damages are the measurable losses you incur due to a defendant's actions. Medical negligence may have forced you to undergo corrective treatment and made your original condition worse. It's also possible that your experience caused you to develop more extensive medical complications. You have the right to seek full compensation for any additional medical expenses you incur because of the negligent medical provider's actions.
When your injury has forced you to miss work for an extended period, this is likely to create significant economic strain on you and your family. Thus, the defendant is responsible for any lost wages caused by their actions, including lost future earning capacity if you are left unable to return to work due to the injury they caused. Your Charlotte medical malpractice lawyer can assist you by calculating the full scope of the economic damages claimable in your case.
When it comes to noneconomic damages, North Carolina law allows plaintiffs in medical malpractice claims to recover up to $500,000 in compensation for their pain and suffering. While it can seem difficult to assign a monetary figure to something like physical pain and/or emotional distress, your Charlotte medical malpractice lawyer will assist you in determining a fair amount to include with your claim. Pain and suffering compensation is based on the severity of your injury and the future complications you face because of it.
TYPES OF MEDICAL MALPRACTICE INJURY CLAIMS WE HANDLE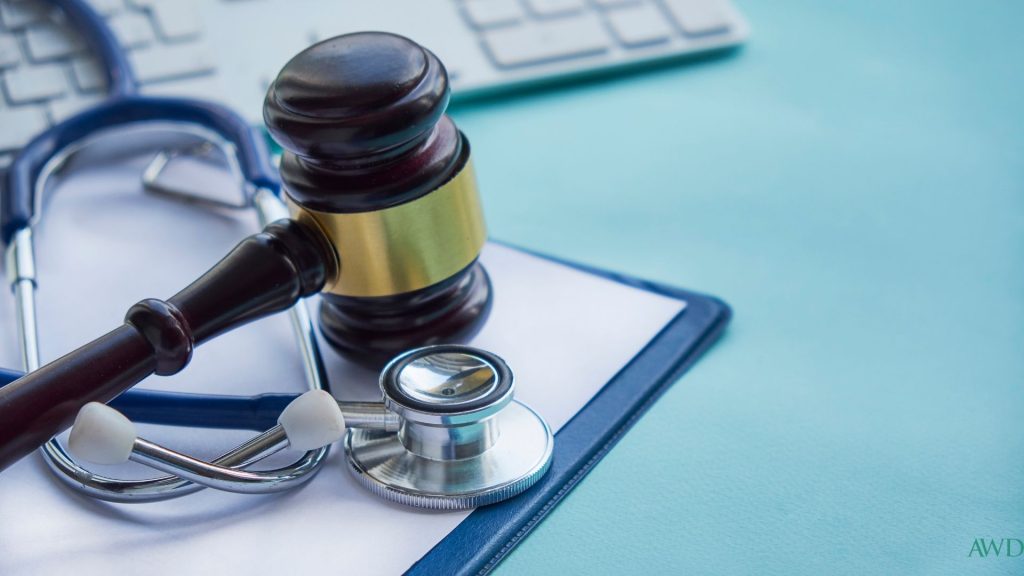 We offer our exceptional representation to those who have been injured by medical malpractice in such situations as:
Birth injuries (cerebral palsy, shoulder dystocia, etc.). The birth of a child should be a celebratory occasion, but an injury to the child due to the negligence of the attending physician can quickly turn this into a tragic experience for the family. Our team can help you hold the doctor accountable for injuries to your child and/or the child's mother during childbirth procedures, including the cost of any long-term care the victim requires.
Failure to diagnose/misdiagnosis (cancer, heart attack, stroke, etc.). Diagnostic errors are one of the most reported types of medical negligence in the US. Diagnosing physicians must deliver timely and accurate diagnoses using a differential diagnostic process. When a patient does not receive a correct diagnosis, or if they do not receive a timely diagnosis, this could allow their condition to worsen tremendously or may lead to them being subjected to inappropriate treatments.
Surgical errors (wrong site surgery, leaving materials or instruments inside the body, etc.). Surgeons must use the utmost care when performing operations. If they make negligent mistakes, patients can potentially suffer tremendously from their errors.
Emergency room errors. While emergency rooms can often become chaotic, the medical professionals who manage them must ensure all ER patients receive timely and effective care. Emergency room errors can potentially be fatal, and others can cause lasting damage to affected patients.
Anesthesia errors. Administration of anesthesia requires careful monitoring of patient vital signs and close consideration of the patient's medical history, drug allergies, and potential adverse effects. Incorrect dosages of anesthesia or failure to properly monitor patient vitals while under the effects of anesthesia can be critically damaging or even fatal to the patient.
Pharmaceutical errors. Prescribing doctors must use extreme caution when writing prescriptions, ensuring patients are prescribed the correct medications in the correct dosages. Pharmacists must also fill prescriptions accurately. Pharmaceutical errors can potentially lead to dangerous drug interactions, allergic reactions, and many other harmful effects.
Ayers, Whitlow & Dressler have successfully represented many Charlotte, NC medical malpractice clients in a wide range of cases. Depending on the scope of the malpractice a patient experienced, they could sustain both immediate and long-term damages, sometimes including permanent disabilities and diminished quality of life. To find out more about how we have helped our clients, review our client testimonials.
WHAT TO EXPECT IN A MEDICAL MALPRACTICE CLAIM
While medical malpractice cases are considered a type of personal injury case, there are some unique legal rules and statutes that apply specifically to medical malpractice. First, to proceed with a medical malpractice claim, the claimant must file their complaint with the relevant medical board. Whichever medical board has oversight over the defendant in the claim must review the claim to see if there was any violation of the "standard of care." This is a critical term in any medical malpractice case and defines the level of care a patient should have received for their condition.
The medical board will review the claim to determine whether any violation of the standard of care occurred. If so, the board will provide the claimant with formal approval that allows them to proceed with their claim against the defendant.
Your Charlotte medical malpractice attorney will perform several invaluable legal services throughout your case proceedings. They'll assist you in securing the documentation you need to prove that the defendant in your claim failed to meet the standard of care you required for your condition. Your attorney will also help you by calculating your damages. Remember: in any personal injury claim in North Carolina, the plaintiff must not only prove the full scope of their claimable damages but also provide clear evidence showing causation for those damages. This means the plaintiff has the burden of proving their claimed damages were the direct result of the defendant's actions and not some other cause.
The majority of medical malpractice claims filed in North Carolina settle outside of court. Swift settlement is beneficial to both parties. It allows the defendant to address the situation quickly and put the situation behind them while allowing the plaintiff to recover compensation as swiftly as possible. However, settlement may not be possible if the defendant refuses to accept liability for the plaintiff's damages or contests the extent of the damages the plaintiff seeks in their claim.
HOW MUCH DO MEDICAL MALPRACTICE CASES COST?
If you believe you have grounds to file a medical malpractice lawsuit in Charlotte, NC, it's natural to have concerns about the potential cost of filing your case. When you are already struggling with economic strain from your medical expenses, lost income, and other damages, legal fees can seem insurmountable. Ayers, Whitlow & Dressler want to ensure that legal counsel is affordable and accessible to those who need it most, so we offer contingency fee billing to our Charlotte medical malpractice clients.
Instead of paying an hourly rate for our legal services, our fee is a percentage of your final case award. This ensures you receive an appropriate recovery for your damages with no upfront out-of-pocket legal costs. If we do not secure a recovery on your behalf, you owe us nothing in legal fees.
DO I HAVE A CASE FOR MEDICAL MALPRACTICE?
Medicine is, by nature, a rather uncertain field of science—honest and understandable mistakes can and do happen regularly throughout the US. The determining factor as to whether you have grounds to file a medical malpractice claim is the standard of care. Your Charlotte medical malpractice attorney will likely consult with medical experts who have similar credentials to the defendant in your claim. These expert witnesses, along with the relevant medical board, will help you determine whether your experience was the result of a failure to meet the standard of care you should have received.
If you are unsure whether you have the right to file a medical malpractice claim in Charlotte, NC, it's essential to consult an experienced Charlotte medical malpractice lawyer as soon as possible. Your legal team can review the details of your experience and help you determine your best legal options. Then, you can proceed with confidence that you are pursuing a solid claim that will produce justice and compensation for your damages.
Medical Negligence Deserves Experienced Legal Representation
If you or a loved one has been injured by substandard medical care, trust your case to an attorney with a record of success. The personal injury attorneys of Ayers, Whitlow & Dressler can help you effectively pursue the compensation you need. To schedule a free initial consultation with one of our Charlotte medical malpractice attorneys, call 704-594-4317 or contact us online.
We accept cases on a contingent fee basis. We only collect attorney fees if we obtain compensation for you.
*AV®, AV Preeminent®, Martindale-Hubbell Distinguished and Martindale-Hubbell Notable are certification marks used under license in accordance with the Martindale-Hubbell certification procedures, standards and policies. Martindale-Hubbell® is the facilitator of a peer review rating process. Ratings reflect the anonymous opinions of members of the bar and the judiciary. Martindale-Hubbell® Peer Review Ratings™ fall into two categories – legal ability and general ethical standards.