When an injury or accident occurs on unsafe property, lawyers refer to it as premises liability. If you have been hurt on residential, commercial or public property, you have a right to seek compensation for your medical bills, lost wages, and pain and suffering. You will, however, need the right attorney on your side.
Slip-and-fall and trip-and-fall cases are challenging in North Carolina, but our personal injury claim attorneys have the experience and knowledge to handle them. We have tried numerous slip-and-fall cases to juries, so we know how to best present the information. You can rely on our skill in a difficult situation. Please speak with Ayers, Whitlow & Dressler to learn more about how we may assist you.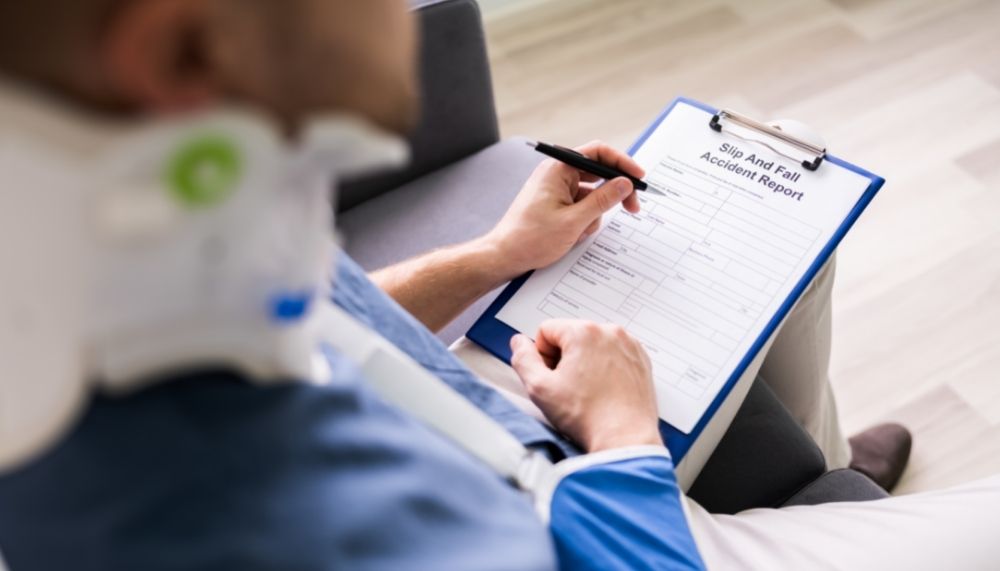 WHY YOU NEED RELIABLE LAW FIRM
If you or a loved one recently suffered an injury on someone else's property, the property owner's liability for your damages may seem perfectly clear. However, success with your premises liability claim is likely to be more difficult to reach than you initially expected. The negligence laws of North Carolina make it relatively easy for defendants to claim contributory negligence. The property owner in your case may claim that you caused your own injury, and under this contributory negligence law, you would lose your right to seek compensation.
In addition to the challenges of proving negligence in a premises liability claim, you would also face the issue of establishing the full scope of your damages. You have the right to seek full compensation for any and all losses caused by the defendant's negligence. However, proving the defendant actually caused these losses can be more difficult than you might expect. You not only need to prove the defendant caused your damages, but also that they did not result from some other cause.
You may be hesitant to hire legal representation due to the anticipated cost of your legal fees, but it is vital to recognize that you stand to lose much more than you could potentially save by attempting to handle your case alone. You could overlook available channels of compensation and end up with less of a recovery than you legally deserve. You may also make mistakes in the procedural aspects of your case, leading to significant delays in the court's handling of your claim. You would also need to meet your legal obligations while also managing the effects your accident has had on your personal and professional life.
Ayers, Whitlow & Dressler understand the challenges facing most personal injury victims and strive to provide reassurance and support to every client we represent. We know that many victims of slip and fall accidents worry about the potential cost of legal representation and make our legal services affordable and accessible to those who need them most. Personal injury cases are taken on a contingent fee basis. You pay no fees unless we recover damages for you.
Well-Known For Our Success In Slip-And-Fall Personal Injury Cases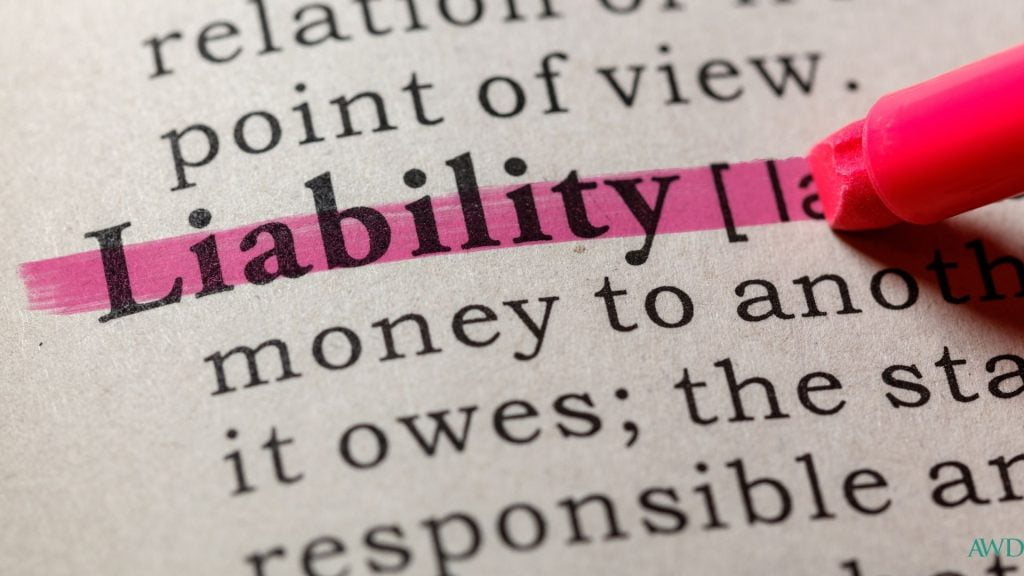 Our lawyers will investigate the accident, visit the location, and research the incident. We know how to determine who is liable for your losses. We can represent injury victims in many types of premises liability cases, including those that involve:
Slip-and-fall or trip-and-fall accidents. These accidents can happen due to many causes, from uncleared ice and snow after winter storms to damaged flooring and unmarked wet surfaces. If a property owner notices any safety issue with their property that could cause harm to lawful guests and visitors, they have a duty of care to address the problem as soon as possible before it has the chance to injure anyone.
Accidents in grocery, discount stores and shopping malls. Business owners have a legal responsibility to ensure their establishments are safe for customers. If you sustained a slip and fall injury or other accident in a business, the business owner is likely to be liable for your damages.
Accidents on faulty stairways. Staircases are inherently dangerous, but a property owner's failure to properly address safety issues with staircases can easily lead to premises liability claims.
Cracked pavement. If you suffer an injury due to tripping on cracked pavement, the nature of your case will hinge on the exact location of the incident. If the sidewalk is public property, filing an injury claim against the local government is very different from filing a premises liability claim against a private property owner.
Spills and slick surfaces. Property owners must address spills and slippery surfaces either by cleaning the area or marking it clearly, so guests and visitors do not slip and fall.
Property owners are responsible for keeping their premises safe for visitors. If their negligence resulted in an injury or wrongful death, we will build a strong case for compensation. While we strive for favorable settlements, we are always prepared to take cases to trial when that is in our clients' best interests. We have earned a reputation as skilled negotiators and litigators.
HOW TO PROVE FAULT IN A PREMISES LIABILITY ACCIDENT CLAIM
A premises liability claim is a type of personal injury claim, and success with any personal injury claim requires identifying the party responsible for causing your injury and establishing their liability for your claimed damages. When it comes to property owners' liability for personal injuries, the plaintiff must prove they were legally present on the property where their injury occurred. Property owners have a duty of care to licensees and invitees who have permission to enter the property, such as guests, neighbors, family members, business customers, mail carriers, and local utility workers.
Property owners do not have any duty of care to trespassers or intruders. If you trespass on another person's property and suffer a slip and fall or other injury, you will have no valid grounds for legal recourse against the property owner since you did not have permission to be there. However, the one possible exception to this rule would be children.
A child does not possess the same degree of awareness as an adult, so property owners must take precautions if nearby children are likely to wander onto their property. If a property owner has any "attractive nuisances" on their property, such as a swimming pool, fountain, climbable tree, or playground set, children in the area may essentially trespass on their property. In this situation, the property owner should take reasonable precautions to prevent injuries to children who unknowingly trespass on their property.
The four elements of negligence in most personal injury claims include:
The defendant's duty of care. In a premises liability claim, the property owner's duty of care is their responsibility to prevent lawful visitors from sustaining injuries from foreseeable hazards on their property.
The defendant's failure to uphold this duty of care. A property owner must fix known safety issues as soon as they become aware of them, or at least place warning signs or give verbal warnings of known hazards to lawful visitors.
The plaintiff's damages. The plaintiff must produce clear proof of all the damages they sustained from the incident in question.
The direct link between the defendant's negligence and the plaintiff's damages. The plaintiff may only seek compensation for damages directly caused by the defendant's negligent care of their property.
North Carolina upholds a contributory negligence law that some defendants may cite to avoid responsibility for plaintiffs' damages. Under the contributory negligence statute, a plaintiff loses their right to claim damages if they are even slightly responsible for causing those damages. A property owner may claim that they are not liable for a premises liability injury due to the plaintiff's own negligence. If you have any fears of contributory negligence playing any role in your impending premises liability case, it's vital to consult an experienced Charlotte premises liability attorney as soon as possible.
Your legal team can assist you in gathering the evidence you need to prove a defendant's liability for your damages. They will also help you gather the documentation you need to establish the full scope of your losses.
DAMAGES AND COMPENSATION FOR A PREMISES LIABLITY INJURY
North Carolina's personal injury laws allow plaintiffs to seek compensation for any and all damages caused by a defendant's negligence or willful misconduct. Once you have proven a defendant's liability for your claimed damages, the next step in your case is to prove the total amounts of these damages. Personal injury claims typically involve economic and noneconomic damages. Economic damages are relatively easy to prove and include things like medical expenses, lost wages during recovery, and property damage. Noneconomic damages include pain and suffering, and there are various ways your attorney can calculate appropriate pain and suffering compensation for their client.
North Carolina does not place any cap or limit on the amount a plaintiff can seek in pain and suffering compensation, with the only exception being medical malpractice claims capped at $500,000 in noneconomic damages. Your attorney will evaluate the scope of your injuries and whether you face long-term or permanent medical complications from them. If you develop a disability or experience any other effects that diminish your quality of life, you could secure a significant amount of pain and suffering compensation.
Some personal injury claims will also involve long-term economic damages. For example, if you sustained a serious injury from a slip and fall or other premises liability incident, the defendant is not only responsible for your immediate medical expenses, but also any costs of ongoing treatment you require. Similarly, you may be unable to work for an extended period after your injury, and the defendant would be liable for your lost wages during this time. However, if you develop a permanent disability that prevents you from working in the future they would be responsible for your lost future earning capacity as well.
An experienced attorney can help you calculate the full scope of the damages you can include in your lawsuit. The team at Ayers, Whitlow & Dressler have years of experience handling difficult personal injury claims. We understand you probably have lots of questions about the scope of your claimable damages and what to expect as your case unfolds. Our goal is to provide support and reassurance as you navigate your case proceedings, ultimately helping you reach the best possible result to your premises liability claim.
WHAT TO EXPECT FROM OUR TEAM
Ayers, Whitlow & Dressler have the experience and resources necessary to handle a wide range of difficult premises liability claims. When you choose our firm to represent you as your Charlotte premises liability attorneys, we will carefully review the details of the incident in question. We'll assist you in gathering evidence necessary for establishing the defendant's liability and help you gather any documentation you may require for proving the full scope of your damages.
The vast majority of personal injury claims filed in North Carolina end in settlement negotiations. Private settlement offers the defendant an expedient path to resolving the issue and helps the plaintiff secure compensation for their losses more quickly. However, the defendant must accept liability for your damages for settlement to proceed. If the defendant denies liability or disagrees with the damages sought in your claim, the case may proceed to litigation.
Litigating a premises liability claim can be very time consuming and stressful, but you can approach the situation with confidence when you have the right attorney representing you. Ayers, Whitlow & Dressler have years of experience in both settlement negotiations and litigation. We'll strive to secure a speedy resolution to your case through settlement if possible, but if litigation is unavoidable, we are not afraid to represent you in court.
LEARN MORE TODAY
If you are unsure about your options for legal recourse after a slip and fall or other injury on someone else's property, an initial consultation with a reliable attorney is a great way to gain a firmer understanding of your legal situation. During your consultation, you can ask the attorney specific questions about your case and what to expect during your impending proceedings. Ayers, Whitlow & Dressler are ready to provide the guidance and advice you need concerning your premises liability claim in Charlotte, NC. To schedule a free initial consultation, please call our Charlotte office at 704-594-4317 or contact us online.