Charlotte Workers Compensation Lawyer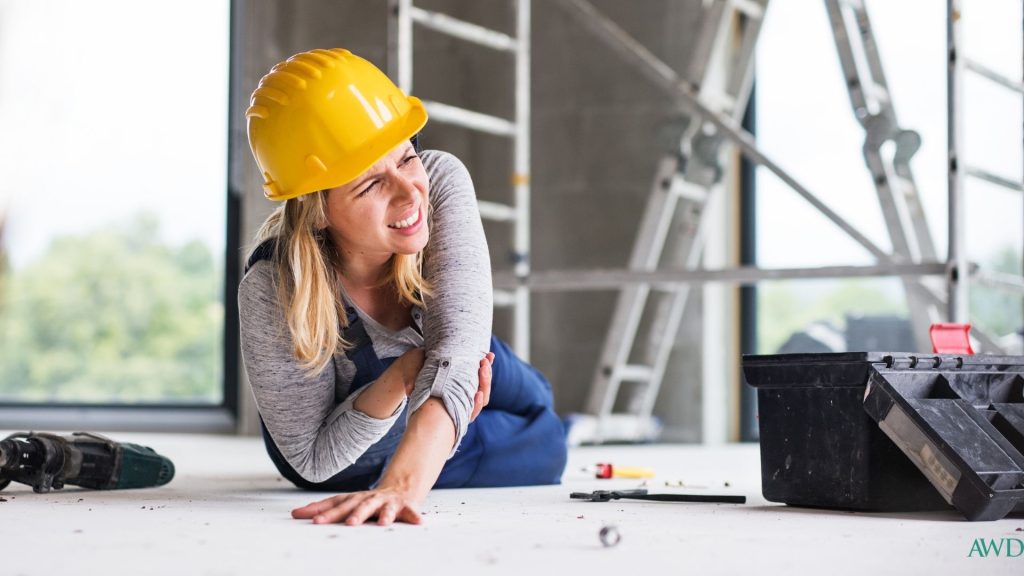 Generally, experiencing an injury on the job leads to a long process — the process of physical or psychological recovery, as well as securing the compensation and/or benefits that you're rightfully owed.
To receive this compensation, however, you will need to hire the right workers' compensation attorney. The lawyer you hire can make a fundamental difference in the outcome of your case. Without the legal aid you need, it's possible that you're losing the compensation and benefits that you're fully entitled to.
It is rarely wise to place all of your faith in a workers' comp insurance provider. As with any other type of insurance company, the objective isn't to help you recover the settlement you're owed. Instead, these companies are typically driven by profit. This means that they often attempt to provide you with the lowest settlement that they can feasibly manage. Even if your claim is legitimate, the workers' comp insurance provider may attempt to minimize it, as well as to downplay the severity of your injuries.
From the beginning of your case, make sure that you have a reliable and experienced workers' comp lawyer to aid you — this includes when you provide the insurance company with a statement.
At Ayers, Whitlow & Dressler, we understand the ins and outs of workers' compensation law. This allows us to provide the workers of North Carolina with the best possible legal services, securing them with the compensation and benefits that they're truly owed.
Do You Need a Lawyer for a Workers' Compensation Claim?
More often than not, yes, it is in your best interest to hire an attorney during a workers' comp claim. Even in less severe cases, it can still be wise to consult with a lawyer for guidance and legal advice.
If any of the following scenarios apply to you, then it is important that you speak with an NC workers' comp attorney, at your earliest convenience:
You are unsure whether you have a workers' compensation case at all.
Your workers' compensation claim was denied.
You're uncertain whether you're making the best choices, during your workers' comp case.
You're eligible (or plan to be eligible) for other benefits, including Social Security Disability, Medicare, and/or FMLA.
Your injury has or will cause you to miss a significant amount of work or isnever expected to fully heal.
You have any questions about wage replacement disability benefits
You have questions about medical treatment.
Your workplace injury was the result of a third party's negligence, rather than your employer themselves.
You've already been offered a clincher agreement or settlement.
Workers' Compensation and Insurance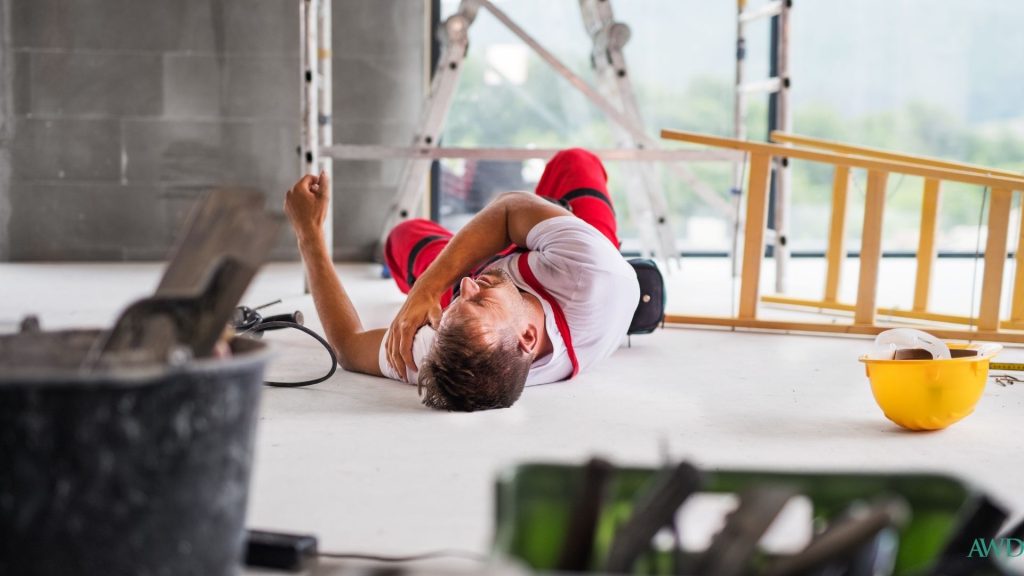 A workers' compensation attorney can make the legal process easier for you in many ways, including acting as an intermediary between you and the insurance companies. Your attorney will interact with the insurance companies involved to ensure that all statements are accurate and do not jeopardize your case. Unfortunately, most insurance companies do not have your best interests at heart. When they ask for a statement, they are often pressuring you to do so in order that you will make a mistake and they will ultimately not have to pay you fair compensation
Seeing A Doctor for A Workers' Compensation Claim
It is important to know that the insurance company responsible for your claim has the right to send you to a doctor of their choosing. Of course, this is a flawed system, as the doctor may be biased toward the insurance company. However, this is the way of the system. In many cases, these doctors' objective is to get you back to work so that the insurance company is not responsible for so many bills.
If you feel that the insurance-assigned doctor did not fully address the issues at hand, you have the right to see another doctor to get a second opinion. Be sure to record your experience with both doctors and follow any instructions that your attorney gives you regarding their medical advice. Remember, insurance companies are concerned with finances, not patient wellbeing. Despite this, you have the right to seek proper medical care. Keep in mind that workers' compensation is a right, not a privilege.
Is Your Work Injury Covered in NC?
Due to North Carolina's workers' comp laws, not every workplace injury is going to be covered. Before you proceed forward with your case, you will first need to ensure that you meet the criteria.
Above all else, to be eligible for workers' compensation, you'll need to demonstrate that your on-the-job injury was the result of some kind of accident. You should have been engaging in normal work activities before an unusual event led to you receiving an injury. For instance, maybe you slipped and fell while at work.
Of course, for an injury to be compensable, it will need to have occurred at your place of employment, within the scope of your work.
A wide variety of injuries are covered under North Carolina workers' compensation law, including (but not limited to) hand injuries, nerve damage, internal organ injuries, crush injuries, aggravation of a pre-existing injury, chemical burns, and more.
If you're unsure if your injury is covered, be sure to speak with an NC workers' comp attorney.
How to File a Workers' Comp Claim in North Carolina
It's essential that your workers' comp claim is correctly filed. Otherwise, you could be destroying your case before it even leaves the ground. This is an avoidable situation, especially if you're working with an experienced workers' compensation lawyer. Your attorney will be available to help you with every step of the filing process and beyond.
Firstly, your employer must be notified about the injury or illness that you sustained while at work. After they have been notified, you can begin the process of filing your NC workers' compensation claim.
Your claim will be filed with the North Carolina Industrial Commission, regardless of whether or not your employer is currently paying for your treatment. Don't simply expect your employer to file the claim in your place.
It's crucial that you file your claim within two years of when the injury was sustained. The only exception is if your employer is paying for wage replacement benefits. In this instance, your claim will need to be filed within two years of when your employer last supplied payment for your medical treatment.
In instances of occupational illness, you will either need to file your claim within two years of when you were first diagnosed with your work-related disease or of the date you first became disabled as a consequence of your condition.
Although you have two years to file your claim, this doesn't mean that you shouldn't provide notice of your injury as soon as possible. In fact, you should provide notice within thirty days of when the injury was sustained. Specifically, you will need to file a Form 18 Notice of Accident with the North Carolina Industrial Commission.
If you have any questions about the process of filing an NC workers' compensation claim, be sure to get in touch with an attorney.
Are Occupational Diseases Covered Under Workers' Comp?
In North Carolina, yes, occupational injuries and diseases are covered under workers' comp.
Unlike other forms of workplace injury, occupational injuries and diseases develop over an extended period of time, rather than through a simple one-time incident.
For instance, if a worker sustains an injury due to a repetitive motion that they must perform on the job, this would be covered under workers' comp. Similarly, if an NC employee develops a chemical-related disease while at work, this would also be covered under workers' compensation. Vision loss, hearing loss, lead poisoning, and more can also be occupational injuries.
Disability Benefits for Injured NC Workers
If you're a North Carolina worker who has experienced either permanent disability or wage loss due to a workers' comp injury or disease, then you have the right to receive disability benefits.
Most wage replacement benefits in North Carolina will only be paid while the worker is disabled. This means that if the individual recovers from their injury, then they will no longer be entitled to receive these benefits — the only exception to this rule being Permanent Partial Disability benefits if the employee qualifies for them.
Although the concept of disability can be complex in the context of NC worker's comp law, the simplest way to look at it is like this: If an individual's wage-earning ability has decreased as a result of an on-the-job injury or illness, then the worker is experiencing a disability worthy of benefits.
It is essential that the employee is able to provide evidence of their disability — benefits will not be provided based on claims alone. If the worker and their employer cannot agree on whether the employee qualifies for wage replacement benefits, then the NC Industrial Commission will step in and make the final decision.
The 4 Types of Disability Benefits in North Carolina
Under NC workers' comp, employees could qualify for four different types of disability benefits. These are:
Temporary Total Disability Benefits in NC Workers' Comp (TTD)
Temporary Partial Disability Benefits in NC Workers' Comp (TPD)
Permanent Partial Disability Benefits in NC Workers' Comp (PPD)
Permanent Total Disability Benefits in NC Workers' Comp (PTD)
What Is a Disability or Injury Rating?
When the employee has healed as much as is medically feasible, then they have reached Maximum Medical Improvement (MMI). Reaching MMI doesn't necessarily mean that the individual has fully recovered from their injuries — rather, it simply means that that the state of their condition has plateaued and is unlikely to improve further with continued medical treatment.
Once MMI has been reached, this is also the point at which a physician will determine the worker's disability or injury rating.
Under the guidelines established by North Carolina workers' comp, the injury rating is based upon the percentage of function loss that the individual is experiencing in the injured body part. If they desire, the employee is entitled to seek out a second opinion on the disability rating. This second opinion will be paid for by the employer, although the employee is allowed to select the doctor.
Once a disability rating has been established, the worker is able to begin earning Permanent Partial Disability Benefits in NC Workers' Comp (PPD).
Should You Settle Your Workers' Compensation Case?
You should never rush into accepting a settlement for your workers' compensation case, especially without speaking to an attorney first. In fact, if you receive a settlement offer from an insurance provider or your employer's attorney prior to hiring your own, it is in your best interest not to immediately accept, even if the settlement sounds fair. Oftentimes, this initial settlement will be less money than you are actually owed, and its fairness can be difficult to gauge without a legal expert's input.
It is relatively common for workers' comp claims in North Carolina to be settled via a clincher agreement. This is a final agreement that is intended to cover all aspects of the workers' compensation case. For instance, this settlement will address wage replacement benefits, medical treatment expenses, and more. After the worker receives their settlement through a clincher agreement, this is all the compensation they will be receiving. The agreement is intended to resolve the workers' comp claim in its entirety.
In North Carolina, you aren't obligated to settle your case, at any particular point. In fact, in some instances, it may be wise to keep your case open. For example, if you were seriously injured at work and have sustained a permanent disability (especially if you are receiving continuing medical care or treatment), it may be in your best interest to allow your employer or insurance provider to pay lifetime medical benefits and wage replacement.
If you haven't yet completed your medical care and reached Maximum Medical Improvement, then extreme caution should be taken if you're hoping to settle your case. Before you've reached MMI, it can be extremely difficult to accurately predict what your medical needs are going to look like in the future. If you've accepted an agreement prior to your condition worsening, then you will be unable to seek additional compensation later.
Common Workers' Comp Injuries
At Ayers, Whitlow& Dressler, we work with clients who have sustained a wide variety of work injuries. We provide representation to workers who have experienced on-the-job injuries such as:
Damage to muscles or bones in the individual's neck or back, knees, shoulders, or joints
Carpal tunnel syndrome (as well as other injuries that result from repetitive movement or stress)
Complex regional pain syndrome (CRPS)
While workers' comp injuries can come in nearly any shape or form, some tend to occur more commonly than others. The most common workers' compensation injuries are as follows:
Strains
If a worker's muscle or tendon is either torn or stretched, then they have developed a strain. Strains often occur due to repetitive movement while on the job. For instance, if the worker is regularly lifting heavy objects or is required to work in a way that leads to awkward posture, then there is an increased likelihood that they will develop a strain-related injury.
Contusions
If someone falls or bumps into an object, then the bruises they develop are known as contusions. Although bruises aren't typically severe enough to warrant a workers' comp claim, it's important that workers remain aware of any severe pain or swelling that develops shortly after sustaining the injury. This could potentially indicate a more serious issue, which could require medical attention.
Lacerations
There are many ways in which workers can receive cuts or lacerations at work. For example, if a tool that the worker is required to use has been poorly maintained, then this puts the individual at an increased risk of suffering a laceration-related injury. Alternatively, if the worker is dealing with a machine that is damaged or missing a part, lacerations could be the outcome. Even working conditions with insufficient lighting or clutter could put employees at an increased risk of lacerations.
Sprains
When a ligament is stretched or torn, this is known as a sprain. Performing repetitive tasks is a common way in which NC employees develop sprains. Awkward posture and regularly dealing with heavy objects (whether lifting, pulling, or pushing) can lead to sprains.
Punctures
If a worker is utilizing tools such as knives or scissors, it's possible that they could sustain a puncture wound, while on the job. Punctures can also be the result of glass, splintered surfaces, nails, or other sharp objects.
What Is My Workers' Compensation Case Worth?
There is no set amount that you can expect to receive when you file for workers' compensation. The amount always depends upon the severity of the injury and the amount of time it takes to recover. Despite this variability, there are certain ways you can maximize your settlement. These include:
Work with your attorney to make sure all past, present, and future expenses are covered by the settlement amount.
Refuse to interact with insurance companies without your attorney present.
Document all injuries and progressions of the injuries.
Request copies of doctors' notes and medical records.
Have patience with the workers' compensation system. If there is a delay, understand that you may get more money if you don't settle proactively.
Consider your ability to earn wages in the future. If your injury affects that ability, you should account for the lost wages in your settlement.
Determine if the company acted neglectfully. If they failed to follow basic procedures or standards, they need to be held accountable.
In all cases, having an experienced North Carolina workers' compensation attorney ensures that you consider all angles and can fight for the maximum settlement.
How Much Does a Workers' Compensation Lawyer Cost?
Workers' comp attorneys in North Carolina use a contingency system when it comes to payment. This essentially means that clients won't be required to pay any legal fees to their lawyer unless that lawyer succeeds at earning them a settlement. If no compensation is received, then the client won't owe their workers' comp attorney a dime.
Thanks to this system of payment, workers in NC shouldn't bear the burden of paying out-of-pocket legal fees. You're likely already dealing with medical bills and other expenses related to your injury, so the last thing you need is more lost funds.
The standard contingency fee for NC workers' comp cases is 25%. This means that out of all the compensation you receive through your case, your attorney will be given 25% of that total.
If you're hesitating to hire a workers' comp attorney due to the belief that you can't afford it, it's essential that you take the contingency system into account. In North Carolina, it is incredibly rare that a worker will ever need to pay any money out of pocket to work with a workers' comp attorney.
Ayers, Whitlow & Dressler Protects the Rights and Interests of Injured NC Workers
Back in 1986, Attorney John F. Ayers III first began helping injured workers in Charlotte, NC recover compensation and benefits. It's no surprise that Mr. Ayers would go on to be named one of the top attorneys in the state, thanks to North Carolina Law and Politics magazine. Then, in 2014, Christian Ayers went on to join the firm. Both skilled lawyers have made a positive impact protecting the rights and interests of injured workers, through providing the best workers' comp legal services in the state.
If you were injured on the job due to an accident or your employer's own negligence, then don't hesitate to begin seeking the compensation and benefits you're rightfully owed. Before you accept a settlement, however, it's crucial that you consult with an NC workers' comp attorney. This is the only way to ensure that you're receiving adequate compensation for what you have experienced.
To schedule a consultation with Ayers, Whitlow & Dressler, simply fill out the contact form on our website.