Rutherfordton Workers' Compensation Lawyer
North Carolina enforces strict rules pertaining to workers' compensation insurance that apply to almost all employers in the state. If you or a loved one suffers any type of work injury in Rutherfordton, it is vital to know how workers' compensation insurance can help you recover and what to expect from the claim filing process. While this insurance functions similarly to most other types of insurance, there are certain rules and unique challenges you might face as you seek benefits needed to recover from a workplace injury.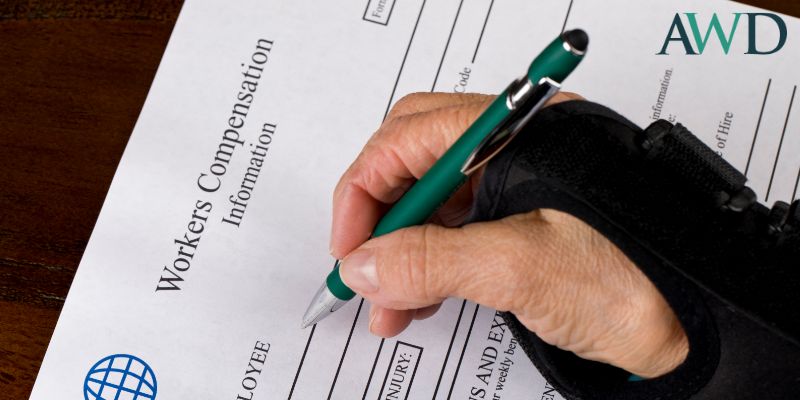 Legal Representation for Workers' Compensation Claims in Rutherfordton, NC
The attorneys at Ayers, Whitlow & Dressler have extensive experience representing clients in their workers' compensation cases in Rutherfordton and surrounding communities. We know the various challenges you might encounter as you seek recovery from a workplace injury, and we know how to guide you through the claim filing process efficiently. If you are struggling with any injury you suffered at or acquired from work, we can help determine the optimal path to securing the benefits you legally deserve.
Benefits of Hiring a Rutherfordton Workers' Compensation Attorney
It is possible to navigate the workers' compensation claim filing process on your own. However, hiring legal counsel who you can trust makes the process easier to manage and more likely to yield the outcome you hope to see. Instead of attempting to navigate a complex insurance claim filing process while also struggling with the medical effects of your injury, your attorney can guide you through your legal affairs so you can rest and recover with peace of mind.
When you have a Rutherfordton workers' compensation attorney handling your case, they can handle all interactions with the insurance carrier on your behalf. They can guide you through the initial claim filing process and resolve any disputes the insurance carrier might raise against your claim. Once you receive your determination of benefits, your attorney can ensure it is fair and reasonable under the terms of the policy. If you have grounds to seek further recovery from the party responsible for causing your injury, an experienced attorney can assist you with this as well.
Ayers, Whitlow & Dressler approaches every workers' compensation case we accept in Rutherfordton with the goal of streamlining our client's recovery efforts and assisting them in securing as much compensation as possible for their injury. You could be entitled to more than you initially expect, and having trustworthy and experienced legal counsel on your side can make all aspects of your recovery process easier to manage.
Qualifying for Workers' Compensation Benefits in Rutherfordton
Workers' compensation insurance serves to protect both employers and their employees when workplace injuries occur. For employers, this insurance prevents them from facing liability for injured workers' damages. Without this protection, employers would be hesitant to conduct inherently risky operations, and workers' compensation provides them with financial protection and the security of knowing any employee injuries can be covered by their insurance. For employees, workers' compensation benefits can cover all their medical expenses and provide ongoing disability benefits for the time they are unable to work and earn income.
Most employees in the state are covered by their employers' insurance policies. Only a few types of workers are exempt from workers' compensation insurance, such as independent contractors. Unfortunately, some employers intentionally misclassify their employees in the hopes of avoiding increased premium rates to cover them under their insurance policies. If your employer has told you that you are ineligible to file a workers' compensation claim or that your employee classification is different from what you were previously led to believe, it is imperative to consult an experienced Rutherfordton workers' compensation attorney as soon as possible.
When it comes to whether an injury is covered, workers' compensation insurance typically applies to all injuries suffered during the course of performing one's job duties. As long as you were working when your injury occurred, or if your injury manifested as a direct result of your job responsibilities and/or work environment, you have the right to file a claim for workers' compensation benefits. A few examples of commonly cited work-related injuries that lead to workers' compensation claims are:
Any fall has the potential to result in catastrophic physical harm. The height and location of a fall typically dictates the severity of resulting injuries, which may include broken bones, traumatic brain damage, internal organ injuries, and more. According to the Occupational Safety and Health Administration (OSHA) and other official sources, falls are the leading cause of workers' compensation claims and missed days from work throughout the United States each year.
Vehicle accidents. Some people must drive as part of their job duties, and others must work with or near moving traffic. If you are injured in a vehicle accident while working, you may not only have the right to file a workers' compensation claim but also pursue additional compensation from the driver who caused the accident.
Acute traumatic injuries from machinery and equipment. People who work in construction, manufacturing, and other industrial jobs often require the use of specialized equipment and machinery to perform their job duties. These devices can potentially cause devastating traumatic injuries, sometimes resulting in permanent harm. Crushing injuries, deep lacerations, and even amputations are possible from some types of machinery.
Repetitive stress injuries. When most people think of work-related injuries, they imagine traumatic accidents. However, it is also possible for a work-related injury to pertain to a condition that manifests over time. When an individual develops a medical complication due to performing the same physical tasks every day at work, this repetitive stress injury will qualify for workers' compensation benefits just like any other work-related injury would. The most common complication workers with repetitive stress injuries encounter is proving that their conditions directly resulted from their work and not other causes.
Acquired illnesses. Some people must work in inherently dangerous environments and/or use hazardous chemicals to complete their job duties. If you developed mesothelioma, another form of cancer, or any other significant health complication from your work, this is covered under workers' compensation insurance. An experienced attorney can help gather whatever proof you may need to show that your condition resulted from work and not some other cause.
These are just a few examples of the types of injuries that are covered by workers' compensation insurance under state law. If you are unsure whether your injury qualifies, it is important to consult a Rutherfordton workers' compensation attorney as soon as possible.
Many injured workers cause their own injuries, and this causes them to wonder whether they can still claim workers' compensation benefits. In most cases, these injuries are still covered. As long as the employee caused their injury while performing their work duties in good faith, simple negligence or an honest mistake that results in injury will not disqualify them from benefits. However, if they intentionally violated workplace safety regulations, engaged in horseplay at work, or if they were working while intoxicated by drugs or alcohol, these factors could disqualify them from workers' compensation benefits.
How to File Your Workers' Compensation Claim in Rutherfordton
The workers' compensation claim filing process is similar to how you would file most other types of insurance claims, with a few noteworthy exceptions. First, you must report the injury immediately to your supervisor. Failure to do this could result in the insurance company doubting the truth of your claim. An insurance company representative assigned to your case may see that you delayed reporting the injury and assume that because you did not report it immediately, it could not have been as severe as you claim. When you report your injury to your supervisor, they must document the injury with an incident report, and you will need this report later in the claim filing process.
You must also seek medical care immediately. You could see any available doctor if you suffered a traumatic injury and require immediate treatment; otherwise, you can wait to visit a workers' compensation doctor as part of the claim review process. Most insurance carriers require injured workers to undergo medical evaluations with doctors they have approved. If you require immediate care after your injury, you can see any doctor. However, once you stabilize, you will need to visit a workers' compensation physician.
The medical review will result in a disability rating. The workers' compensation doctor you see will assess your injury and assign a disability rating of 1 to 100, indicating the overall severity of your condition and the long-term effects the injury is likely to have. This rating will factor heavily into your final determination of benefits, potentially influencing how much you receive in disability benefits. If you disagree with the first doctor's assessment of your condition, you have the right to seek a second opinion. Your Rutherfordton workers' compensation attorney can help resolve any such issues that arise during the first stages of your claim filing process.
After completing the required claim forms and undergoing the medical review process, you should be ready to file your claim to your employer's insurance company. Similar to most other types of insurance claims, the insurance carrier will review your claim forms and all associated information before delivering a determination of benefits. It's possible that the insurer may need additional information from you and/or your employer. If any disputes are raised against your claim from either party, your Rutherfordton workers' compensation attorney can help resolve these problems and streamline your receipt of benefits.
Benefits Available Through Workers' Compensation Insurance
The average injured worker can typically expect two types of benefits from a successful workers' compensation claim in Rutherfordton: medical expense coverage and income replacement in the form of ongoing disability benefits. Medical expense benefits are straightforward in most cases; once a claim is approved, the insurance carrier will pay for all medical treatment the victim needs to reach maximum medical improvement. This includes both immediate and future medical care required to heal as fully as possible, and many injured workers are surprised to discover the breadth of treatments and therapies that qualify for compensation.
Disability benefits are more variable and are awarded based on a claimant's level of need and ability to handle gainful employment:
The claimant might qualify for partial disability benefits if their injury does not prevent them from working but has diminished their earning capacity. If you are unable to earn as much income as you did prior to your injury, partial disability benefits can make up the difference. You will need to report your recovery progress and your earnings to maintain eligibility for these benefits, and payments will end once you recover and are able to resume working at your previous earning capacity.
Total disability benefits are awarded when a claimant cannot work at all because of their injury. The average worker who qualifies for temporary total disability benefits can receive weekly payments for up to 500 weeks, and each payment will be about two-thirds of their average weekly wage for the year prior to the injury. Permanent disability benefits are only awarded when a claimant will be completely unable to return to work in the future due to the severity of their injury.
An injured worker can qualify for vocational rehabilitation if they meet specific criteria. This means their employer's insurance company will cover the cost of training them for a new job or regaining the capacity to perform their previous job. Ultimately, every case is unique, and every injured worker will face different challenges and have different opportunities to recover. When you have a Rutherfordton workers' compensation attorney handling your case, you are more likely to succeed with your claim and maximize the total benefits you receive.
Can I File a Personal Injury Claim for a Workplace Injury in Rutherfordton?
When one party injures another party through some form of negligence or illegal misconduct, it could form the foundation of a personal injury claim. However, workers' compensation insurance generally protects employers from civil liability in the case of personal injuries when their employees sustain injuries at work. As long as your employer has adequate insurance coverage and does not interfere with your claim in any way, you cannot file a civil suit against them.
However, there are some possible exceptions to this rule. If your employer intentionally caused your injury somehow, such as failing to address known and foreseeable safety hazards in your workplace, compelling you to perform a task with virtual certainty to cause injury, or engaging in any intentional harm against you, these factors could enable you to file a personal injury suit against them. If your employer or a coworker directly caused your workplace injury through an intentional act, you should consult your Rutherfordton workers' compensation attorney to determine your most viable options for legal recourse in this situation.
While filing a civil suit against an employer may be challenging, a third party can bear fault for a workplace injury. If someone outside of your place of employment caused your injury, this might enable you to file a workers' compensation claim as well as a third-party personal injury claim against the at-fault party. If a subcontractor, vendor employee, customer, or any other party outside of your work caused your injury, it is vital to consult your attorney to determine whether you have grounds for a personal injury claim against them.
Proving fault is not necessary for many workers' compensation claims, and a worker can cause their own injury and still qualify for benefits. However, fault is a major point of contention in any personal injury case. The state upholds a contributory negligence law, so any measure of fault on the part of the plaintiff will negate their ability to claim recompense for their damages. If you have any concerns about bearing partial liability for your injury, it is vital to consult a Rutherfordton workers' compensation attorney so they can review the details of the situation and help determine whether you are eligible to file a third-party personal injury claim.
Damages Available From a Third-Party Personal Injury Claim in Rutherfordton
North Carolina law allows the plaintiff in a personal injury case to seek full repayment of all the economic losses they suffered because of the defendant's negligence or intentional misconduct. Your workers' compensation claim may yield compensation for some of these losses, specifically your medical costs and some of your lost income. However, if you have grounds to file a third-party personal injury claim, you could potentially recover the rest of your financial losses resulting from the incident.
A successful personal injury claim can help secure recompense for the lost income and lost future earning potential that your workers' compensation claim does not cover. Additionally, state law also enables you to seek recompense for the pain and suffering the defendant caused, and there is no limit to how much you can seek in this aspect of your claim. Your attorney might seek an amount based on how long it will take you to fully recover, or they may aim for a large lump sum to reflect the severity of a permanent injury the defendant inflicted.
If you were harmed by another party's illegal misconduct, they would face not only civil liability for the damages workers' compensation insurance won't cover but also punitive damages or restitution. These additional damages could significantly help your recovery, and your attorney can advise you as to how the illegal actions of the defendant may impact your recovery efforts.
What to Expect From Your Rutherfordton Workers' Compensation Attorney
Every injured worker will face different legal challenges as they seek recompense for their damages, and it is natural for anyone to feel lost and uncertain in this difficult situation. A work-related injury has the potential to be a life-changing event, and even though most employers uphold their legal obligations to their injured workers in good faith, this is not true for every employer. It is also possible for an insurance carrier to unfairly push back against a legitimate claim, offering far less than the claimant legally deserves.
When you have an experienced Rutherfordton workers' compensation attorney handling your case, you are much better prepared to confront the significant legal challenges you are likely to face as you seek compensation for your losses. Your attorney can make every part of the claim filing process easier to manage, and they can be readily available to address any complications you encounter as you seek compensation for your losses. If you have grounds for further legal action outside of the workers' compensation system, your attorney can assist you with this aspect of your recovery efforts as well.
The attorneys at Ayers, Whitlow & Dressler have years of experience handling all types of work injury claims for clients in the Rutherfordton area and throughout the state. When you are unsure how to proceed with claiming benefits through your employer's insurance, we can provide guidance and support through the claim filing process until you reach a suitable result. We also have experience handling personal injury cases, so if you have grounds for a third-party claim, we can represent you in this as well.
If you are concerned about the potential cost of hiring legal representation, there is no need to worry about this when you choose our firm to represent you. We take these cases on a contingency fee basis, so we only take a percentage of the total compensation we secure on your behalf, and only if and when we succeed with your case. There are no upfront or ongoing legal fees for our firm's representation, and you pay nothing if we are unable to obtain compensation on your behalf for any reason.
Find a Skilled Rutherfordton Workers' Compensation Lawyer
Time is a crucial consideration for anyone in the aftermath of a work injury, so do not delay in reaching out to secure the legal counsel you need in this difficult situation. Contact Ayers, Whitlow & Dressler today and schedule a free consultation with a Rutherfordton workers' compensation attorney you can trust with your case.