How to Choose a Charlotte Workers' Compensation Attorney
When you get hurt in the workplace, there are a lot of logistical and emotional considerations. Not only are you healing from an injury that could potentially affect your entire life, but you must also deal with the workers' compensation system to get the compensation you need. On top of the physical task of healing from an injury, these situations provide you with a significant amount to deal with.
Fortunately, a workers' compensation attorney can help you navigate the application process, appeal any poor decisions, and prove your case if necessary. An attorney is an essential part of the workers' compensation process. However, it can be difficult to find someone who is right for your case. Before you begin shopping around for legal representation, there are certain criteria that you should keep in mind.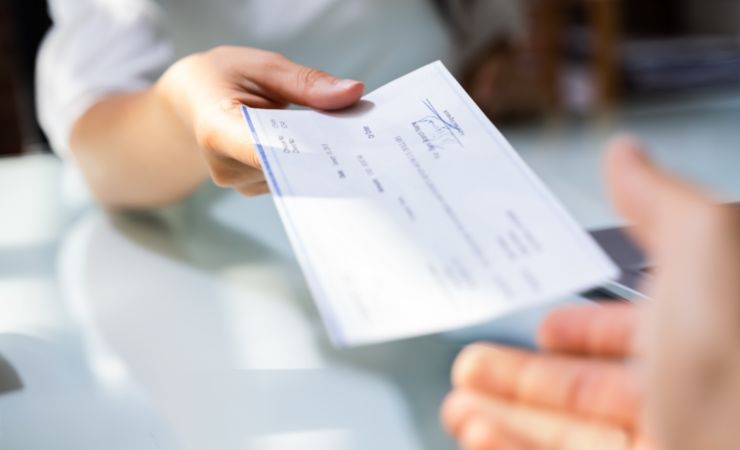 Experience
The most important factor when choosing a workers' compensation attorney is experience. Although many attorneys have some experience in various fields, it is essential to find a workers' compensation attorney who has direct experience in cases like yours. This helps to ensure that your attorney is familiar with the process, knows how to best argue your case, and can act as a strong representative for you throughout your claim.
Workers' compensation attorneys need to understand the specific and unique laws surrounding the workers' compensation system in North Carolina to properly represent you. If any potential attorneys do not specialize in workers' compensation, they are not a good fit for your case.
Rapport
Although many people do not consider this, the way you and your attorney interact is important to your claim. As their client, you need to feel comfortable sharing your story with them. If you do not feel like you can speak openly, your case will suffer. Although personality is not the only factor to consider, it can make a significant difference. Always choose an attorney who feels like someone you can trust and talk to.
Cost
All attorneys charge differently. While some charge a flat rate or a percentage of a settlement, others charge by the hour. It is always essential to talk to potential attorneys about their fee structures and what you can expect to pay for their services. This can help you plan and ensure that you can afford representation throughout the entirety of your case. If their budget does not line up with yours, keep looking until you find a lawyer you can afford.
Confidence
To properly defend you and advocate for your needs, your attorney must have confidence in your case. If you do not feel that a potential attorney believes that you can win your case, you should find an alternative. Your lawyer is your primary advocate and should believe in you and your cause. If your legal advocate is not confident in your ability to receive what you deserve from your workers' compensation claim, you are unlikely to get it.
Find an attorney who believes your story, actively advocates for you, and feels confident that you can achieve a settlement.
Insurance Company Familiarity
A large part of getting workers' compensation involves working with insurance companies. These companies prioritize profits over customers and will attempt to avoid paying for your settlement. Your attorney should be confident when working with insurance companies and have experience avoiding the predatory tactics that these businesses use. You should feel confident allowing your attorney to handle all interactions between the insurance company and your case.
If an attorney does not have experience working with insurance companies, they will be unable to properly represent you in a workers' compensation case.
FAQs
Q: What Is Workers' Compensation?
A: Workers' compensation is a type of insurance that business owners purchase. This insurance should pay for medical damages and other costs if an employee gets hurt at work. Workers' compensation insurance protects workers from having to pay for their own medical expenses after a workplace accident, and it protects employers from being sued. In most cases, an employee cannot sue their employer after an accident if the employer has workers' compensation insurance.
Q: What Are an Employer's Responsibilities Under Workers' Compensation Laws?
A: An employer must process workers' compensation claims in good faith, meaning that they cannot challenge or harass their employees into not making a workers' compensation claim. The employer is also responsible for having and maintaining a workers' compensation insurance policy if they employ three or more people. If the employer fails to meet these expectations, they could face legal consequences.
Q: Are There Time Limits for Filing Claims?
A: In North Carolina, an employee has two years from the date of their injury to file a workers' compensation claim. This way, if an injury develops slowly after an accident, employees can get the support that they need. However, the longer you wait to file a claim, the more difficult it may be to prove that your injury is a direct result of your workplace accident. Insurance companies may take this opportunity to deny your claim or argue its validity.
Q: Why Was My Workers' Comp Claim Denied?
A: Your employer's workers' compensation insurance may deny your claim for a number of reasons. They may believe that your injuries occurred outside of work and require proof that you were injured on the job. In other scenarios, they may try to argue that you caused your injury on purpose to get workers' compensation insurance. If your claim has been denied, you should find a workers' compensation attorney who can help you fight for what you deserve.
Contact Ayers, Whitlow & Dressler
If you are facing a workers' compensation claim, you need an expert Charlotte work injury attorney on your side who can help you navigate the process and who can ensure that you get what you need. Our team has many years of experience with North Carolina workers' compensation cases, and we can represent you in all workers' compensation matters. You can rely on us to help make your workers' compensation claim process as smooth as possible.
For more information about how we can help, contact Ayers, Whitlow & Dressler online today.