Why Choose Ayers, Whitlow & Dressler as Your Charlotte Workers' Comp Attorneys
When you get hurt on the job, there is a lot going through your head. Not only do you have to recover from a new injury, but you also must determine how to pay for the medical bills, time off work, and other expenses associated with your situation. This is overwhelming and can make you feel very alone and confused.
Our team at Ayers, Whitlow & Dressler has been fighting for injured individuals for many years. We understand how difficult it is to find the help that you need while recovering from an injury. We also know that the system is not set up to easily help victims. Many people have a long, uphill battle ahead of them after an injury, and we want to help make that journey easier.
Although you have other options in the Charlotte area for workers' compensation attorneys, we are the premier choice. We can offer you a wide range of services that other firms cannot, and we are proud to support our clients with comprehensive legal help. There are many major reasons for you to choose Ayers, Whitlow & Dressler for your workers' compensation legal needs.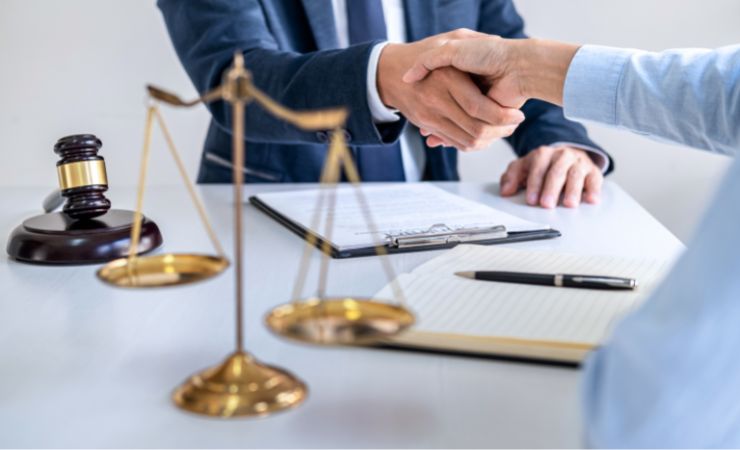 We Offer Personal Injury Assistance
When many people think of workers' compensation, they do not immediately think of personal injury cases. After all, the law prohibits employees from suing their employers over a workplace injury when workers' compensation is available. However, this does not mean that you do not have a personal injury claim. If a third party caused your injury through negligence, you can file a personal injury claim against them.
For example, if your coworker failed to secure their workstation, and a piece of equipment dislodges and harms you, you may be able to file a personal injury case against your coworker for neglecting to follow safety protocol.
It is a distinct advantage to have a workers' compensation lawyer with personal injury experience. If your initial claim leads to another type of case, you can continue to work with the same attorney.
We Fight for You, Not Big Corporations
One of the biggest challenges to obtaining workers' compensation is dealing with insurance companies. Many of these businesses are only concerned with their own profits and have no regard for the people they serve. There is a lot of bureaucracy and red tape associated with workers' compensation, which does not facilitate an easy experience for you.
Our mission has always been to fight for our clients and their families. We have no patience for businesses that look to take advantage of injured workers. We fight diligently on behalf of workers and do not represent corporations or insurance companies. This cannot be said for all firms in the area.
We Know the System
When you get workers' compensation benefits, you may also be eligible for disability insurance, social security payments, unemployment benefits, and more. We understand that these systems are confusing, but we have a great deal of experience handling all of them. This gives you clear, understandable resources for your legal process. It ensures that you can take advantage of all the resources that are available to you.
We Work on a Contingency Fee Basis
Some attorneys charge hourly for their services, but we believe that this can be a waste of your time and money. We only collect money from you if we win your case, which means there is little risk in working with us. When you finish your case, you will never say that you lost money on attorney fees.
FAQs
Q: What Should I Look for When Choosing a Lawyer?
A: Experience is by far the most important indicator of a good attorney. You need to find someone who has direct experience with cases that are similar to yours. You should also feel comfortable speaking openly with your attorney, as the success of your case depends on your honesty and candor. Finally, finances are important when choosing a lawyer of any kind. Be sure you can afford their fees and feel comfortable with the payment system before you hire them.
Q: What Are the Three Most Important Skills That You Think a Lawyer Needs?
A: Creativity, integrity, and compassion. Integrity is essential to creating an argument that is fair, honest, and based on the truth. Creativity is necessary when creating and arguing cases, as the situation in court can change quickly. Compassion is important because an attorney should connect with their client's experience and feel passionate about winning for them. We are proud to hone all these traits and practice them every day.
Q: What Is the Most Important Thing a Lawyer Should Know?
A: The truth. With client-attorney privilege, you can feel safe telling your attorney the truth about what happened. The law and our ethical obligation require that we fight for our clients' perspectives regardless of what we know about them or the reality of their situation. Always be honest with your attorney, as we cannot build a reliable case without knowing what really happened.
Q: When Do I Need an Attorney?
A: Any time you are facing insurance, the court, or a legal document, you should have a Charlotte work comp attorney represent you. These scenarios are rife with opportunity for others to take advantage of you. With an attorney, you can minimize your chance of being exploited or used by a company, the court system, or another person. There is no legal scenario in which you will be better off without a lawyer. We always recommend speaking to an attorney.
Contact Ayers, Whitlow & Dressler
Our team is highly experienced and ready to take on your Charlotte case. We specialize in workers' compensation, personal injury, and disability claims. No matter your scenario, the details of your circumstances, or your ultimate goal, we can provide you with honest, reliable legal counsel to help you through your hard time. We are passionate about our clients and can do everything in our power to help you win the future that you need.
For more information about our firm, our services, our fee structure, or your case, contact Ayers, Whitlow & Dressler online today.