What Is the "Going and Coming" Rule in North Carolina Workers' Compensation?
State law requires most employers to have workers' compensation insurance. This insurance provides financial relief to injured workers, compensating them for their medical expenses and inability to earn income following work-related injuries. Additionally, workers' compensation insurance protects employers from civil liability for their injured employees' damages. While this may sound straightforward, there are many rules that apply to workers' compensation cases and many challenges an injured worker might face as they seek compensation for their recent injury. In actuality, workers' compensation laws in North Carolina are some of the nation's most complex. A workers' comp lawyer in Charlotte is an ideal resource if you are unsure how to proceed with recovering from any work-related injury.
One rule that all workers should bear in mind is the going and coming rule, which pertains to employees' commutes. While a worker can file a claim for any injury performed in the course of their performance of their job duties, they cannot file a claim if they are injured while commuting to or from work. Therefore, if you experience an injury during your commute due to the actions of another party, you may not be able to file a workers' compensation claim, but you could have grounds for a personal injury claim.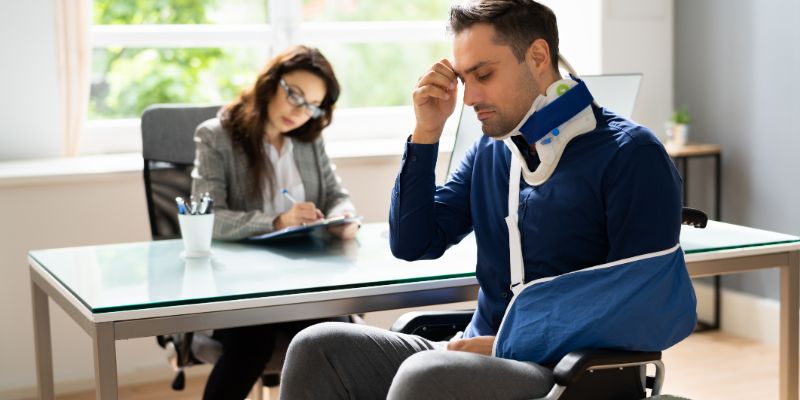 Workers' Compensation Versus Personal Injury
The purpose of workers' compensation is to help an injured worker recover so they can return to work and to provide financial relief from their inability to earn income during recovery. The purpose of a personal injury claim is for the victim to secure the compensation they need to become as whole again as possible after suffering harm from another party's actions. While it is possible for a workers' compensation case to lead to a subsequent personal injury claim, this only occurs when a third party causes a work-related injury.
The going and coming rule in North Carolina prevents employers from facing workers' compensation claims for injuries their employees sustain during their commutes. Therefore, if you are going to work or coming home from work and suffer an injury in an accident, you cannot file a workers' compensation claim. However, if another party is directly responsible for causing the accident, you will likely have grounds to file a personal injury claim against them and seek compensation for your damages.
Workers' compensation can cover medical expenses and a portion of lost income following a work-related injury. The damages available in a personal injury case are broader, including all the medical treatment the victim requires, lost income, lost future earning power, property damage, and pain and suffering. If the accident you experienced while going to or coming from work does not qualify for a workers' compensation claim, you could still have grounds for a personal injury claim if another party is directly responsible for the accident. Ultimately, while a personal injury claim may be more difficult to win, the compensation available will significantly outweigh what would be available in a workers' compensation case.
FAQs
Q: What Is the Special Errand Exception to the Coming and Going Rule?
A: While you typically cannot file a workers' compensation claim for an injury that occurred while commuting to or from your job, you could file a claim if you suffered an injury while performing a special errand outside of your typical workplace. For example, if your supervisor asks you to leave the workplace to purchase specific supplies and you are injured in a car accident, this will qualify as a work-related injury under the special errand rule.
Q: What Happens if You Quit Your Job While on Workers' Compensation?
A: If you qualify for workers' compensation benefits and decide to leave your job, you will likely lose any ongoing disability benefits you are receiving from the insurance company. You should still have your medical expenses covered, but the insurer will be unwilling to continue paying for lost income if you have decided to leave your employer.
Q: Can I Still File a Claim for Workers' Compensation if I Caused My Injury?
A: Causing your own workplace injury does not necessarily disqualify you from workers' compensation. However, you must have caused the injury through an honest mistake in good faith or simple negligence. For example, if you caused your own work injury because you intentionally violated workplace safety regulations or you were working under the influence of alcohol or drugs, these factors would likely disqualify you from seeking workers' compensation benefits.
Q: Do I Need an Attorney to File a Workers' Compensation Claim?
A: Legal counsel is not strictly required for a workers' compensation case, but you will have a much greater chance of securing the benefits you need if you have an attorney helping with your claim. Your legal team can assist with every stage of the claim filing process and verify that the insurance carrier has handled your claim in good faith. Additionally, you will be prepared to confront any additional legal challenges you may face with your attorney's help.
Q: How Much Does It Cost to Hire a Workers' Compensation Attorney in Charlotte?
A: There is no reason to worry about legal expenses when you choose Ayers, Whitlow & Dressler to represent your workers' compensation case. We take these cases on a contingency fee basis, only collecting a fee from a client after we win compensation on their behalf. The fee the client pays is a portion of the total amount we recover, and there is no fee at all if we are unsuccessful with their claim.
Skilled North Carolina Workers' Compensation Attorneys
Ayers, Whitlow & Dressler can help navigate the workers' compensation claim filing process with confidence. It's natural to have lots of pressing questions in the aftermath of a workplace injury, and if the coming-and-going rule applies to your situation, you may still have alternative options for recovering your losses. Ultimately, you need legal counsel you can trust to recover as fully as possible from your recent injury, so contact us today and schedule a consultation with our team to learn how we can assist you in this situation.