Indian Trail Car Accident Lawyer
Car accidents are a leading cause of death and injury worldwide. Every year, millions of people are injured or killed in car accidents, and many more are left to deal with the aftermath. While some car accidents are caused by factors beyond our control, such as weather or mechanical problems, many accidents result from human error. Distracted driving, speeding, and driving under the influence are all major contributing factors to car accidents. In addition, desensitization to the dangers of driving can lead to careless mistakes.
If you or someone you love has been injured in an automobile accident, it is vital to seek legal help. The experienced personal injury attorneys at Ayers, Whitlow & Dressler are here to stand up for your rights and fight for the maximum compensation you deserve. With years of experience handling auto accident cases, we have the skills and knowledge to get you the best result possible. We can help you with various matters related to your car accident, such as negotiating with insurance companies, filing a lawsuit, and securing the financial compensation you need to recover. Our goal is to ensure you receive justice and the maximum possible economic recovery. We understand that you may be facing medical bills, lost wages, and other hardships due to your injury, and we will do everything we can to ensure your rights are protected. Contact us today for a consultation. Let our car accident lawyers fight for you.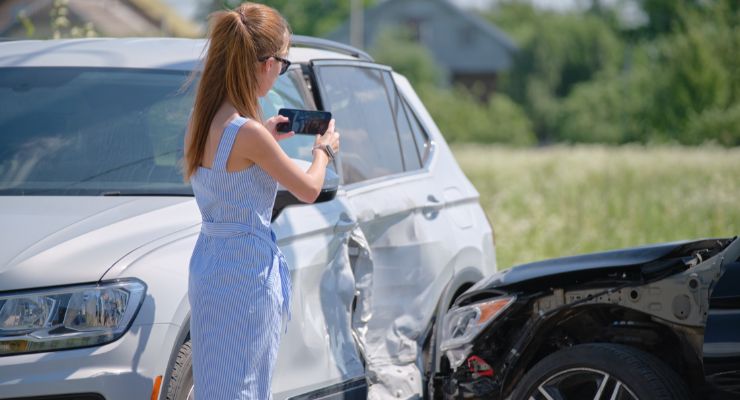 How Can I Earn Compensation After a Car Accident?
If you or a loved one has been injured in an auto accident, it is crucial to understand the legal process and the steps you can take to pursue a claim. Depending on the circumstances of your accident, you may be able to seek monetary damages for the following:
Medical Bills: Whether it's ER visits, doctor's appointments, medications, or surgeries, you may be able to recoup these costs as part of your claim. This is justified by the fact that you would not have needed to pay these bills if it were not for the accident.
Lost Wages: If your injury prevents you from going to work, you may be able to seek compensation for the wages you would have earned had it not been for the accident.
Pain and Suffering: The emotional trauma of an accident can sometimes be more severe than physical injuries, causing mental anguish and psychological distress.
Property Damage: If your car or other property was damaged in the accident, you might be able to recoup the value of these items from the at-fault party.
Funeral Expenses or Burial Costs (in the event of wrongful death): In the event of wrongful death, surviving family members may be able to pursue compensation for funeral or burial costs.
Loss of Consortium: If a loved one passes away in an auto accident, surviving family members may be able to pursue compensation for the loss of companionship and support.
In many cases, insurance companies will attempt to settle claims quickly and without adequate compensation. Having an experienced legal team on your side can help ensure that you receive the maximum compensation and don't fall victim to unfair tactics.
Common Injuries From North Carolina Car Accidents
A car accident injury can range from minor cuts and bruises to more serious traumatic brain injuries. Common types of auto accident injury include:
Whiplash: This type of neck injury occurs when the head and neck are suddenly forced forward and backward. It can cause neck pain, stiffness, headaches, and even dizziness.
Lacerations: Cuts or scrapes caused by broken glass, metal fragments, or other objects. These are commonly at play when cars are totaled and the occupants are thrown around the vehicle.
Broken bones: Broken extremities and ribs can occur in even minor accidents when bodies are jolted around the vehicle.
Concussions: Concussions are traumatic brain injuries caused by striking your head against a window or other object in the vehicle.
Internal injuries: These types of damages can remain undetected until they become serious and require medical attention. They are commonly caused by blunt force trauma to the abdomen or torso.
Fractures: Bones may break due to the force of an accident, leading to fractures and other types of broken bones.
Spinal cord injuries: Spinal cord injuries can occur when the spine is fractured or compressed in an accident. These can lead to paralysis, loss of sensation, and other serious health issues.
How Can A Settlement Help After An Accident?
Settlements are a common way of resolving claims without the expense and length of a trial. Your settlement amount could depend on many factors, including the severity of your injuries, the amount of available insurance coverage, and any additional expenses you have incurred.
A settlement worth accepting looks out for your best interests, compensating you for all the medical bills, lost wages, and other expenses associated with the accident. Additionally, a settlement will often compensate for pain and suffering, which can be challenging to assign a monetary value to. However, sometimes an insurance company may make an offer that is too low to accept. In these cases, it's best to consult with a skilled attorney to ensure you receive a fair settlement.
Evidence That Can Help Your Claim
When pursuing an auto accident settlement, the more evidence you must support your claim, the better. Examples of evidence that can be used to prove fault in a car accident include:
Police report: A police report can provide important information about the accident and any citations issued. These reports can also provide information about who was at fault and whether there were any witnesses.
Photographs: Photos taken at the scene of the accident can provide evidence of damage to vehicles, road conditions, and other factors that could be relevant to your car accident case.
Witness statements: Witnesses can provide additional information about the accident, such as how it happened and who was at fault.
Medical records: Medical records can provide evidence of the injuries you sustained, as well as any treatments you've received. These documents can also be used to estimate future medical expenses.
Accident reconstruction: This type of evidence can be used to reconstruct the scene of the accident and determine who was at fault.
Insurance documents: Insurance companies may provide evidence that could support or refute your claim. It is important to review all relevant documents before accepting any settlement offer.
What Makes an Effective Indian Trail Car Accident Attorney?
Not every attorney is made the same. It may seem finding an attorney is as simple as a few clicks on the internet, but this is not always the case. An experienced Indian Trail car accident attorney can provide invaluable assistance in navigating your claim and getting the compensation you deserve. Hiring someone inadequate risks having your claim dismissed or, even worse—not getting the compensation you deserve.
The following are some of the qualities necessary to make an effective Indian Trail car accident attorney:
Knowledge of state and local laws: Your Indian Trail car accident attorney should comprehensively know the laws that apply to your case. This is the bare minimum they must know to represent you competently. To assess their knowledge, you can ask how they will approach your case and what strategies they plan to use.
Experience in personal injury law: It's important to ensure your attorney understands the nuances of personal injury law. Ask them to provide examples of cases they have settled and the outcomes they have achieved for their clients. Your attorney should also be able to advise you on the legal options available to you, such as filing a personal injury claim or a wrongful death lawsuit.
Availability: Your attorney should be accessible to answer your questions and provide updates on the status of your claim. It's vital to ensure that you can reach them quickly and have a good working relationship with them throughout the process.
Effective communication: An effective Indian Trail car accident attorney will always inform you of your case and its progress. They should be able to clearly explain the legal process to you and any options available to you. This can be especially important when negotiating a settlement with an insurance company.
Transparent fee structure: Your attorney should provide a clear understanding of their fee structure before you hire them. This is important to ensure that you are not taken advantage of. In addition, make sure to inquire about any additional fees that may come up during your case.
By finding an experienced and qualified Indian Trail car accident attorney, you can rest assured that your case will be handled with the utmost care and accuracy. You can focus on healing while they work to get you the settlement you deserve.
Contact Car Accident Attorneys Ayers, Whitlow & Dressler Today
At Ayers, Whitlow & Dressler, we have the experience and knowledge necessary to handle your Indian Trail car accident claim effectively. Our experienced attorneys will work diligently to ensure you receive the compensation you deserve.
If you have been injured in a car accident, contact Ayers, Whitlow & Dressler today to schedule a consultation. We will review your case and provide the legal advice you need to proceed with your claim. So don't hesitate to contact us today to get the justice you deserve.