Indian Trail Workers' Compensation Lawyer
The workers' compensation system is an invaluable lifeline for any injured worker in Indian Trail, North Carolina. State law requires almost every employer to have workers' compensation insurance, and this coverage applies to most part-time and full-time employees in the state. However, domestic care workers, independent contractors, and other exempt workers usually cannot file for workers' compensation benefits after work-related injuries unless their employment contracts stipulate such coverage from the employer.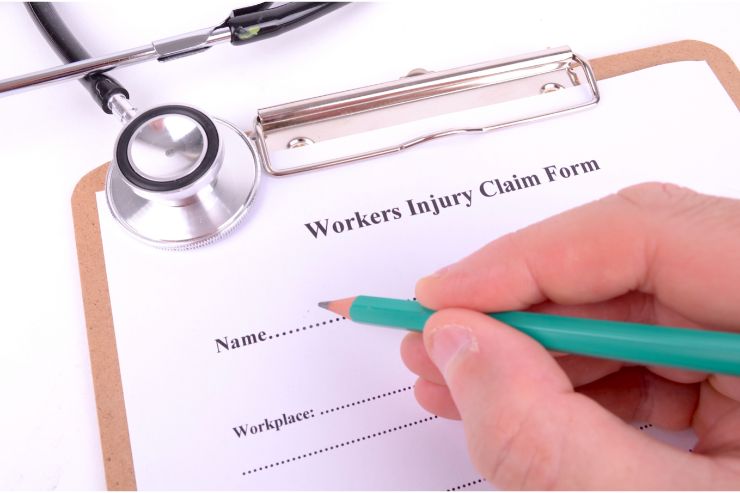 Legal Counsel for Indian Trail Workers' Compensation Cases
If you are unsure what to do after suffering an injury at work, an Indian Trail workers' compensation attorney is a valuable source of guidance in this challenging situation. The right attorney can guide you through the workers' compensation claim process, helping you streamline your path to securing the benefits you need to recover. In addition, a successful workers' compensation claim in Indian Trail could potentially provide coverage for all the medical expenses you face after your injury and ongoing disability benefits that compensate you for the time you are unable to work.
Ayers, Whitlow & Dressler has a team of experienced Indian Trail workers' compensation attorneys ready to provide the support you need to secure workers' compensation benefits after an injury at work. While the claim process may seem simple enough at first, many injured workers encounter unexpected problems with their claims, and some are even confronted with unfair denials. If you want the best chance of securing maximum workers' compensation benefits, you need an attorney familiar with the claim process.
Benefits of Hiring an Indian Trail Workers Compensation Attorney
It's technically possible to file a workers' compensation claim without a lawyer, but doing so and securing the best result will be very difficult on your own when you're recovering from painful injuries. When you choose an experienced Indian Trail workers' compensation attorney to represent you, they can handle all your legal affairs while you focus on your medical needs. In addition, your attorney can prepare your claim forms and gather any supporting documents you will need to submit to your employer's insurance company.
Workers' compensation insurance is similar to most other types of insurance, and the claim process is also similar. However, this type of insurance functions with an employee-employer relationship, and an employer has various legal responsibilities when it comes to addressing the injuries their employees sustain while working. Your Indian Trail workers' compensation attorney can help you address any disputes you encounter with your employer, such as unjust retaliation against you or refusal to provide you with workers' compensation claim forms.
Depending on how your accident occurred, you could have ground for legal action outside of the workers' compensation system. State workers' compensation laws typically prohibit an injured employee from filing a personal injury claim against their employer for a workplace injury, but there are exceptions to this rule, and a third party responsible for causing any work-related injury faces the same civil liability they would for causing any other type of personal injury.
In the event a third party outside of your work caused your injury, you would have the right to seek compensation for any damages not covered by workers' compensation insurance in a personal injury claim. If you must pursue further legal recourse after your workers' compensation claim to ensure the fullest recovery possible, it is essential to have legal counsel you can trust to compile a solid case on your behalf. Ultimately, whatever your case entails, the right attorney can have a tremendously positive influence on the outcome of all of your recovery efforts.
Benefits Available Through Workers' Compensation
An injured worker in the Indian Trail area can generally expect two forms of compensation for a workplace injury if they are successful with their workers' compensation claim. The first is medical expense coverage. The employer's insurance carrier must cover the full cost of any and all medical treatment the plaintiff requires to recover as much as is medically possible. The second form of benefits is ongoing disability benefits for the time they cannot work. In North Carolina, ongoing disability benefits can be awarded through workers' compensation in various ways:
If a workplace injury prevents the victim from working until they recover, they can receive total temporary disability benefits until they are able to return to work.
When an injured employee can work after their injury but must perform lower-paying work duties or cannot earn as much as they did, they can qualify for temporary partial disability benefits to make up the difference in their income.
Permanent partial disability benefits are possible when an injured worker will be unable to return to their previous job at all, but they maintain the ability to perform alternative work. If you qualify for any type of partial workers' compensation benefits in Indian Trail, you will need to report the income you earn and your medical updates to your employer's insurance carrier.
Permanent total disability benefits only apply to injured workers who develop permanent disabilities from their workplace injuries, leaving them completely unable to work at all in the future. "Permanent" is something of a misnomer in these situations as most insurance companies will seek to settle claims like this with large lump-sum settlements.
The right Indian Trail workers' compensation attorney can help you maximize the benefits you obtain from the insurance company. In addition, if you have grounds to pursue further legal action with a third-party personal injury claim, they will also assist with this.
The team at Ayers, Whitlow & Dressler has helped many past clients in the Indian Trail area approach the workers' compensation claim process with greater confidence. As a result, we're often able to secure better results than our clients initially expect, especially when they contact us for representation as soon as possible after their workplace injuries.
If you or a loved one has been injured at work in the Indian Trail area, it's vital to consult an experienced attorney you can trust as soon as possible. If you are ready to file a workers' compensation claim and discuss your other legal options with an experienced Indian Trail workers' compensation attorney, contact Ayers, Whitlow & Dressler today to schedule your consultation with our team.